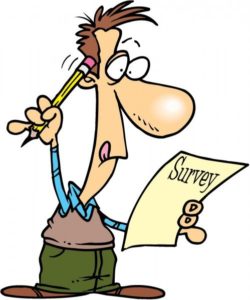 People who have taken their test since 4th December 2017 may receive a survey from the DVSA asking for their feedback on the driving test.
The Survey will include questions about whether they felt suitability prepared for the new style test.
Its is unclear whether their test will be linked back to the instructor, but the DVSA would like instructors to encourage people to respond to the survey as they believe the feedback is essential to let DVSA know what it did well and what it could improve for the future.
Driving Instructors will also be approached by the DVSA for a similar survey to see how prepared they felt about the new test.
So keep an eye on the doormat for the next few weeks for the DVSA Survey!